The Great Slate
Tech Solidarity helped raise over $5M for progressive Congressional candidates fighting competitive races in nine overlooked districts.
Here are thumbnail sketches of the candidates and their districts. Click through for a full interview with each candidate!
Susan is a Youngstown native and health care professional with extensive experience in the industry. She is also a member of the Board and Legacy Council of Providence House, a nonprofit in Cleveland protecting at-risk children. Her opponent, Anthony Gonzalez, is a former Ohio State and NFL football player with no political experience who moved into the district to seek the open seat. This mildly Republian district is adjacent to OH-12, where a recent special election showed a huge swing to the Democratic candidate.
District: OH-16: Western Cleveland suburbs and Wooster
Incumbent: open seat
Alyse Galvin is an independent running against the longest-serving member of Congress, Don Young, first elected to the House in 1973. Galvin helped found Great Alaska Schools, a grassroots effort that eventually drew in over 40,000 Alaskans seeking to reform education in the state. Alaska is being hit hard by climate change, which the 85-year-old incumbent denies is caused by human activity. Polls show Galvin winning this race if undecided voters hear a two-sentence message about each candidate.
District: AK-00: All of Alaska
Incumbent: Don Young.
Kyle Horton is an internal medicine doctor who decided to forgo more lucrative private practice to work at the Veterans' Administration. She has been active on veterans' issues both locally and in Washington, DC. Her opponent is David Rouzer, an unpopular politician who trails Trump in popularity in this R+6 district. Rouzer supports offshore drilling, an issue that unites North Carolinians across party lines in opposition. Horton's district, centered on Wilmington, was badly hit by Hurricane Florence. The storm that led to catastrophic flooding across her district and has thrown a curve ball into an already unpredictable campaign.
District: NC-7: Wilmington, North Carolina
Incumbent: David Rouzer.
Shireen is an advocate for victims of sexual violence and a specialist in communications and ogranizational development. She would also be the first Iranian-American elected to Congress. Her district spans both a slice of rapidly changing Salt Lake City, and a large area of rural Utah. She's running on a platform of health care for all, protecting public lands, immigration reform, and affordable housing. Shireen's district is next door to the highly competitive 2nd district; both of these races speak to a seismic shift happening in Utah politics. A third of the voters in Shireen's district have never heard of their incumbent, Chris Stewart, and Trump got less than half of the vote here.
District: UT-02: Salt Lake City and Southern Utah
Incumbent: Chris Stewart.
Dana Balter is a special education expert, teacher, and. She won her primary in defiance of the Democratic Party, who had backed a much more conservative former prosecutor in the district. Balter's committment to a robust field program and grassroots campaigning is also in defiance of Democratic conventional wisdom, which hold that television advertising and media consultants are a pre-requisite to victory in a Congressional campaign. Unusually for the Great Slate, Dana's district voted for Clinton in 2016. Her incumbent paints himself as a centrist, but has voted for Trump's tax and health care repeal bills.
District: NY-24: Syracuse in upstate New York
Incumbent: John Katko
Tracy is a former Director of Information Technology Policy at Cornell University, lawyer, historian, and (much further back) waitress at her family's Italian restaurant in her hometown of Rochester, NY. She is a passionate advocate for better health care and infrastructure for people in a district she believes could be the 'Napa of the east'. Like her fellow Great Slater Dana Balter, Tracy won her primary against the wishes of the Democratic Party, who viewed her as too progressive. Her opponent voted for the Trump tax bill that has disproportionately hard in New York State.
District: NY-23: the Finger Lakes region of upstate New York.
Incumbent: Tom Reed
Diane is a sociologist, statistician, committed progressive, and three-term Colorado State House Representative. Before assuming elected office, she spent a decade as rural county planning commissioner in Rautt County, a job at the intersection of planning, water politics, tourism, land use, transportation and energy. As a state representative, she was re-elected with large majorities in a predominantly Republican district. Her district includes some of the most remote parts of Colorado, along with the deindustrialized city of Pueblo.
District:CO-3: the western half of Colorado, along with the city of Pueblo.
Incumbent: Scott Tipton
Karen is a veterinarian and businesswoman who owned and managed a veterinary hospital in Boulder grossing $2M per year. She grew up in a Navy family, relocating every year or two as a child, but has lived in Colorado the past 22 years. Her opponent is an ethically challenged climate denier forced out of his DOJ job in 2001. Her district is massive and sparsely-populated, covering the eastern third of the state.
Read our interview with Karen McCormick.
District:CO-4: the Front Range and eastern half of Colorado.
Incumbent: Ken Buck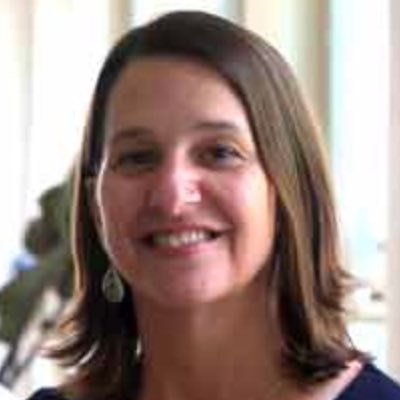 Jess is a small business advocate and Mennonite working mom running an innovative grass-roots campaign in a district with the highest per-capita refugee population in America. Lancaster has been hailed as the future of organizing, and has recently seen astonishing elections in which Democrats swept the school board and city council. King is the Democratic nominee in her district after winning the May 15 primary.
Read our interview with Jess King.
District: PA-16, Lancaster county and the southern half of York County.
Incumbent: Lloyd Smucker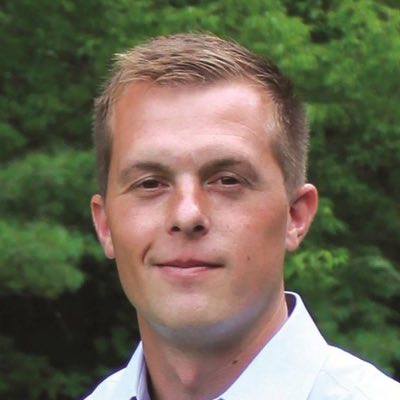 Jared is a state legislator and former Marine, who returned to Afghanistan as a civilian to teach. He is Assistant Deputy in the state house—the only candidate on the slate to hold state-level political office. He faces a tough primary against a wealthy heir running on a green platform—not a winning recipe in a district that has been decimated by job losses.
Read our interview with Jared Golden.
District: ME-2, most of Maine inland from the coastal strip, and the Maine coast beyond Bar Harbor.
Incumbent: Bruce Poliquin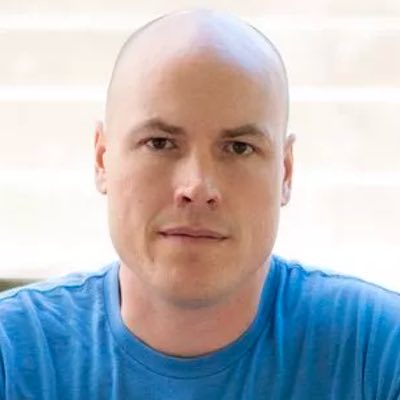 Galvanized to run by the Women's March, JD is a former pro baseball player and fifth-generation Iowan who moved back to the state from Seattle at his grandmother's behest in 2017. His deep roots in the district help him connect with voters who would otherwise be hard to reach. JD's opponent is Steve King, possibly the most hated man in Congress, whose repugnant public comments about immigrants and racial purity have made him an embarrassment to many Iowa Republicans.
Read our interview with JD Scholten.
District: IA-4: Sioux City and northwestern Iowa
Incumbent: Steve King, possibly the worst man in Congress.
Morse is a national security specialist with deep roots in her northern California district. She has worked extensively on non-proliferation issues at the State Department, and spent a year working with USAID in Iraq. She's also a passionate advocate for the key issues in this beautiful district: land, water and fire policy that saves jobs and saves lives. Morse's opponent is the ultimate absentee Republican—he does not even live in the district he represents.
District: CA-4: Tahoe and the High Sierra
Incumbent: Tom McClintock.
Gasper is a small business owner and housing advocate in Southwest Ohio, with deep roots in her Dayton district. Her opponent, Mike Turner, is a famously vindictive nine-term Republican with heavy financial support from defense industry PACs (the district is home to Wright-Patterson Air Force Base). A recent special election in the Ohio's nearby 12th district, where a Democrat came close to winning in a much more conservative race than this one, shows just how competitive Gasper's race could be if it were adequately funded.
District: OH-10: Dayton
Incumbent: Mike Turner.